Welcome to a Moment for Me!
Are you overwhelmed? Frantically busy and you don't know how you can fit in time for yourself, but you feel guilty because you know you need to? That's why we created A Moment for Me. We know how that feels. And now, you can let go of the guilt. You can fit this into your day – it only takes 30 seconds. But it makes a world of difference. 
A Moment for Me is for us busy people. We may not have an hour, but we have 30 seconds in a day to take a pause to bring ourselves into balance in some way. The tasks here give you a way to clear your mind, stretch your body, engage your creativity, increase your spiritual connection, and inspire your day.
This page has our daily posts, and we invite you to read, try the task, and comment!
What you'll find is that by giving yourself 30 seconds each day, you are asserting your worthiness, as well as finding yourself more in balance, despite your busy schedule.
At the bottom of the page, you can sign up to get Daily Moments sent to you email inbox each day, and it's free. So you don't even have to remember to click over to our web page (though we hope you will!)
Enjoy our posts!
New for 2017! Two Apps!
Reflective Moments gives you a quick daily 30-second prompt and a place to submit and save your answers.
Your answers are saved, and can be reviewed, downloaded, or shared.
In just 30 seconds a day, you'll have a chance to reflect and record the moments that matter.
Think of it as journaling for the busy person – just as meaningful, and designed to fit into your busy schedule!
Open the app, select Reflect, and you'll be given a prompt to fill in. Click save when you're done!
To review your previous entries, select See Saved Entries. From there, you can select your entries to download, share, or delete. Hold your finger on one of the prompts on the list and you will see check boxes appear to the left. Select those that you'd like to download or delete, and touch the download or delete button.
Download your saved thoughts into a pdf file – directly into your own ebook of your reflective moments!
Reflective Moments is available in the Google Play Store. It will be published for iOS in mid January, 2017.
Save your thoughts of the day in a Haiku poem! The Haiku is a beautiful little piece of poetry containing 17 syllables in three lines. The first line has 5 syllables. The second has 7 syllables, and the last line has 5 syllables. Give your Haiku a title, and then place your thoughts into the lines.
Here's an example:
This is Haiku
Five syllables here
Seven syllables go here
Five more and you're done!
Here's another example:
Waking Up
My dream was replaced
by the rough tongue of my cat
abrading my face.
Be funny, be serious, be thoughtful, be creative! It's all up to you!
Need inspiration? Click Get Ideas for some prompts you can use to get your creative juices flowing.
When you click on the Submit button, your Haiku will be saved with the date. You can revisit, share, or download your Haiku poetry from the See Saved Haikus page.
Express your year in Haikus and then download them into an ebook. Share your favorites with your friends. Revisit your memories any time. My Daily Haiku is a wonderful app you can use any time.
Available in the Google Play Store for Android devices.
2016 has begun!
So… how's it going?
Have you already returned to the whirlwind of your life? Or has anything changed?
Do you have time to reflect on what's happening before it passes you by? Are you catching the things that made you laugh? Or made you tear up, or just stop and say, "oh, that was interesting!"?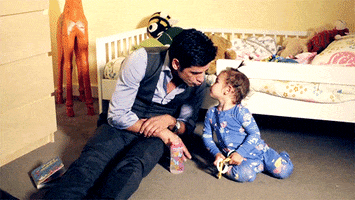 Do you remember what you talked about at dinner last night?
Do you want to?
If the answer is yes, it's not too late to join us for My Moments of 2016.
Take 30 seconds each day to log on, answer a little prompt about your day, and hit submit. It's an excuse to pause, and best of all, you'll always be able to remember this because all of your prompts and answers become an ebook of your year, emailed to you on January 1, 2017.
It's searchable, so you can come back to the moments you want, and you can share things that meant something to you with those you love.
Keep 2016 – this is a special year, filled with memorable moments.
You've completed a year of A Moment for Me!
What were your favorite activities or messages?
What new insights did you learn about yourself?
How did using this calendar inspire you?
For 2016, join us for My Moments of 2016! 30 second online journaling to capture your moments of 2016, and receive your answers in an ebook on January 1, 2017!
Receive a Daily Moment for Me in your email inbox
Try our free daily email posts. A little task you can do in 30 seconds, to have a lasting impact on your well being, peace of mind, and connection to what really matters – enjoying your life with good health in mind, body, emotions, and spirit.
It's free, and each day you can get an email with a little free task you can do in 30 seconds to change your day for the better. There will also be special bonuses from time to time, and subscriber-only discounts and offers not made available to the public.